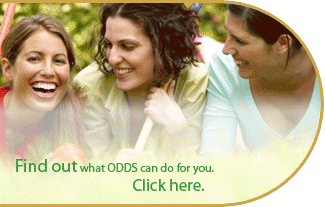 ---
Invite Your Dental Team to ODDS General Membership Meeting
"Bite Marks:  The Good, The Bad and the Ugly" presented by Dr,. Ken Hermsen, BS, DDS, MS and professor at the Creighton University School of Dentistry.  Visit the Event Calendar and click on October 11 for more information!
Click here to go to the Event Calendar.
Welcome
to the Omaha District Dental Society!
The ODDS provides the following benefits to its members:
Advocacy The ODDS works hand-in-hand with the NDA to offer a unified voice in the Nebraska Legislature to protect the profession and practice of dentistry.

Community Service is the hallmark of every profession. Working together to enhance the oral health of children and adults in the greater Omaha community is an essential part of "giving back" and helping others. It's also fun to share your expertise, compassion and experience with others.

Peer Review When you face a difficult issue with a patient, the ODDS Peer Review offers mediation that enables you to solve problems without going to court.

Social Events All work and no play is no way to live your life! Not when there are fun, relaxing and rejuvenating social events offered by the ODDS. Check out the Events page for details on our annual Golf Outing, Pampering Spa Night, Holiday Party, Network and Mentoring events.

Leadership Development You know you're an excellent professional. Why not expand your expertise in the areas of ODDS Board or Committee Service? Serving can mean an hour or two a year ... and you'll develop leadership skills as well as gaining insight to everything your ODDS does to enhance and protect the profession.







We average 100 members at every
General Membership meeting. That's
a lot of opportunity right there!




Networking Adds Depth
to your practice & your life
---



Click here to connect to the American Dental Association web site




Click here to visit the NDA web site




Visit this site for information on how you can keep your Mouth Healthy!